Ulla Duell
(Kramfors, 1949) is a photographer currently based in Stockholm, Sweden. She grew up in northern Sweden and has spend a large potion of her adult life traveling extensively, and has lived in Vietnam, Laos and in the small mountain kingdom of Lesotho in Southern Africa.
Prior to retiring in 2015 she worked with and wrote several books on management practices in central government, agencies, and foreign aid. Now she devotes her time solely to her photographic practice.
She's currently working on a photographic exploration of aging and what happens to the mind and the body as we get older. She recently published a limited edition of her book "One Step Closer", see an excerpt of it
here
or order it directly by
e-mailing
.
She received an honorable mention in the 14th installment of the Julia Cameron Awards, and will be exhibiting her work in Barcelona, Spain in March 2020. In September 2019 she performed in, as a part of the project Age on Stage, "Stories - A Life Cabaret" by choreographer Charlotta Överholm at Dramaten, the Royal Dramatic Theatre in Stockholm.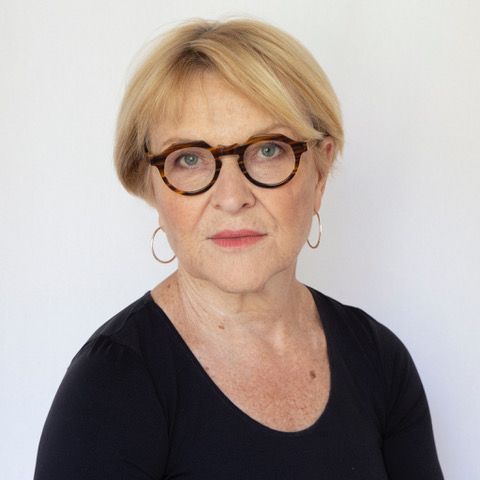 Resume

Education
Gamleby College - Visual composition, one year online course 2018-2019
New York Institute of Photography, Professional Photography Course, online course 2016-2017
University of Stockholm, Bachelor - Business Administration 1998
Awards
Julia Margret Cameron Award, 14th edition, Honorable Mentions in self portrait category, series, 2020
Julia Margaret Cameron Award, 13th edition, Honorable Mentions in the self portrait category, 2019.
Regional photo competition Svefo, Winner in the color category, 2017
Exhibitions
14th Julia Margret Cameron Award Exibition at the FotoNostrum Art Gallery in Barcelona, Spain, International exhibition, March 2020
CFF - The Centre for Photography, Stockholm - Salon - group exhibition, November 2019
13th Julia Margret Cameron Award Exhibition at the FotoNostrum Art Gallery in Barcelona, Spain, International exhibition, October 2019.
Galleri Axel, Stockholm, graduation exhibition, May 2019.
Mitt-Salong Östersund, Sweden. April-Maj 2019
Planket Stockholm Sweden, August 2018
Workshops
2018—Anja Hitzenberger, StrudielmediaLive: Feedback. Online.
2018—Anna Clarén, Biskops Arnö: Visual composition II. Sweden.
2017—Anja Hitzenberger, International Center of Photography: Understanding Composition for Visual storytellers. Online.
2017—Anna Clarén, Biskops Arnö: Visual composition I, Stockholm, Sweden.
2014—Göran Segeholm, Fotografiska Academy: Ditt Fotografiska År. Stockholm, Sweden.
2013—Shelby Lee Adams, Aperture: Environmental Portraiture, New York.
2013—Marcus Marcetic, Biskops Arnö: Portraiture. Stockholm, Sweden.